TINIES 3 - 5yrs
The tinies classes are delivered as a combined class focussing on movement, musicality, physical awareness, rythmn and creativity. Our students are encouraged to dress up, and often work with propos such as feathers, bubbles and hats. At this level we like students to discover their performance abilities.
JUNIOR YOUTH CLASSES 5 – 8yrs
The junior youth classes are delivered as a combined class 30 minutes jazz, 30 minutes classical and 30 minutes tap providing students well rounded dance training. We believe its important to keep the classes fun, interactive at the same time as giving students a good grounding in all three basic genres of dance at this age.
YOUTH CLASSES 9 – 12 years
The youth class are delivered as a combined class focusing on 45 minutes jazz, 45 minutes classical and 30 minutes tap providing students well rounded dance training. Should tutors feel students have reached an advanced level students are then promoted to specific higher level dance genre classes.
SENIOR YOUTH 13 -17yrs
All senior youth classes are delivered genre specific stand-alone classes with varying levels beginner through to advanced. All students must attend the beginner class listed on the website before being promoted to a higher level class.
There is also the option to contact the dance director to arrange a specific assessment of a student for the higher level classes.
This class is high energy and a great way to keep fit. Tony Carpenter, a former Aerobics Champion teaches this dance fitness class and incorporates Funk, Jazz and Aerobics for a high quality work out that is fun! Find out more.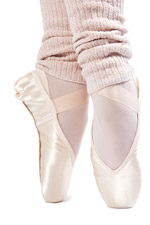 If you want to become a dance based performer in the entertainment industry today then it is essential that you begin by learning to dance the classical style of Ballet. Classical is the basis of all dance styles, and with a full term of classical dance from Essential Talent completed, students of all ages will feel confident to continue on and conquer any other style of dance. Find out more.
Contemporary dance places a heavy emphasis on the connection between mind and body, with dancers being encouraged to explore their emotions through dances that push against traditional boundaries. Find out more.
Twice a year we hold auditions in Adelaide for positions in the Performance Team. Find out more.
ETPAA has introduced the Commonwealth Society of Teachers of Dancing (CSTD) Exam Syllabus into it's curriculum, offering classes in the Jazz, Tap and Classical syllabus. Examination Work is taught to students who want a more technical and disciplined approach to their dance goals and training. Find out more.
Circus Skills and Acrobatics classes at Essential Talent are the perfect place to learn and practice risky but amazing tricks in a safe environment! Find out more.
Be a STAR is a new class to ETPAA. All kids want to be a star! This class gives them the opportunity to do both pop songs and musical theatre. Its a great way to get started on a career to be a performer. Find out more.
Our specialised dance classes are taught by Aerobics Champion Tony Carpenter who is experienced in working with kids with disabilities. Find out more.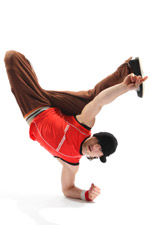 Street Jazz dance classes at Essential Talent incorporate the basic core techniques of classic jazz dancing whilst fusing them with more modern techniques seen in the entertainment industry today. Find out more.
Tap dancing that entertains us today is a fusion of many types of early dance techniques from all over the world that have gone through several transformations to now entertain us in the form of modern tap dancing. Find out more.
TINIES DANCE CLASSES Ages: 3 – 5 years Find out more.