This class is high energy and a great way to keep fit. Tony Carpenter, a former Aerobics Champion teaches this dance fitness class and incorporates Funk, Jazz and Aerobics for a high quality work out that is fun! Find out more.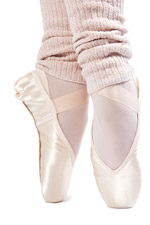 If you want to become a dance based performer in the entertainment industry today then it is essential that you begin by learning to dance the classical style of Ballet. Classical is the basis of all dance styles, and with a full term of classical dance from Essential Talent completed, students of all ages will feel confident to continue on and conquer any other style of dance. Find out more.
Contemporary dance places a heavy emphasis on the connection between mind and body, with dancers being encouraged to explore their emotions through dances that push against traditional boundaries. Find out more.
Twice a year we hold auditions in Adelaide for positions in the Performance Team. Find out more.
ETPAA has introduced the Commonwealth Society of Teachers of Dancing (CSTD) Exam Syllabus into it's curriculum, offering classes in the Jazz, Tap and Classical syllabus. Examination Work is taught to students who want a more technical and disciplined approach to their dance goals and training. Find out more.
GLEE is a new class to ETPAA that teaches kids singing and dancing for live performances. Find out more.
Circus Skills and Acrobatics classes at Essential Talent are the perfect place to learn and practice risky but amazing tricks in a safe environment! Find out more.
Impending nuptials? Want to increase technique? Are you competing in competitions? Why not enroll in a term of private dance lessons at Essential Talent! We cater for all your private dance needs in various genres. Find out more.
Get closer to your dream of Broadway or the West End by taking private singing lessons at Essential Talent with our experienced vocal coaches. Find out more.
Our specialised dance classes are taught by Aerobics Champion Tony Carpenter who is experienced in working with kids with disabilities. Find out more.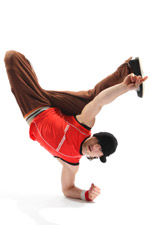 Street Jazz dance classes at Essential Talent incorporate the basic core techniques of classic jazz dancing whilst fusing them with more modern techniques seen in the entertainment industry today. Find out more.
Tap dancing that entertains us today is a fusion of many types of early dance techniques from all over the world that have gone through several transformations to now entertain us in the form of modern tap dancing. Find out more.
TINIES DANCE CLASSES Ages: 3 – 5 years Find out more.