If you want to become a dance based performer in the entertainment industry today then it is essential that you begin by learning to dance the classical style of Ballet. Classical is the basis of all dance styles, and with a full term of classical dance from Essential Talent completed, students of all ages will feel confident to continue on and conquer any other style of dance.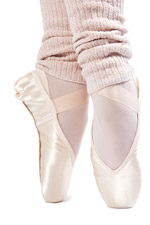 Our classical dance lessons are perfect for beginners. We start with the very basics; the rules and traditional techniques of ballet, and over the course of the term introduce the signature moves that define classical style.
Part of your classical dance education will be important basics such as how to hold your body correctly, and also how to hold your hands and point your toes. Our classical dance classes follow the Royal Academy of Dance syllabus, focusing heavily on technique, coordination, form and flexibility.
Over time, learning from the experienced tutors at Essential Talent, students will obtain a more refined posture, elegance and poise – the fundamental base of all dance styles.
Enjoy learning to dance in our Adelaide studio complete with mirrors, bars, and sprung wooden floorboards, and be on your way to stardom.
See our timetable for a dance class that suits your age and experience level.
See more dance classes in Adelaide »